Lead Pastor

John has lived in the River Wards since 2004. He became a member at Liberti soon after it was planted and became a pastor here in 2010. John holds Master's degrees from Westminster Theological Seminary and the Antiochian House of Studies, and lives just a few blocks from Liberti with his wife Karen and three kids. They all enjoy meeting neighbors and learning more about the neighborhood from its longtime residents. Email John.
Director of Community Outreach

Larry grew up near Indianapolis, IN but has family roots that run deep in Philadelphia and has always loved the city. Larry met his wife, Mandy, in 2004. They eloped in 2005 and now they have four children. After working for years in inner city ministry in Milwaukee and Chattanooga, his family moved to Philadelphia in 2016 to work for Liberti Church leading the church's outreach to the city they love. Email Larry.
Liberti Network Director & Elder

Steve graduated from Westminster Theological Seminary in '97 and moved to the Fairmount neighborhood to begin Liberti Church in the summer of 2002. He's a founding pastor of the Liberti Churches along with Geoff Bradford. Steve and Christine and their kids love the River Wards and their family has called this part of the city their home since 2003. Steve serves as the Director of the Liberti Network of churches and also serves part time as a pastor at Liberti River Wards. He likes to read and wishes his mountain bike had better shocks. Email Steve.
Pastoral Resident

Stephen Wood has been attending Liberti since 2010. Originally hailing from the great state of Colorado, he left the mountains behind and moved to Philadelphia for college. He is currently pursuing a Master of Divinity at Missio Seminary. Stephen started serving as Pastoral Assistant to Steve Huber in 2016 and now works on staff as a Pastoral Resident. He and his wife Alyssa and son Michael live in Port Richmond. Email Stephen.
Family Ministries Director

Alyssa serves as Liberti's Ministry Coordinator and as the Family Ministries Director. She assists with general operations and as Family Ministries Director she oversees Sunday child care and all midweek Youth Ministry. Alyssa has been a part of the Liberti community since 2011, and is currently pursuing her masters in counseling. She and her husband Stephen and son Michael live in Port Richmond. Email Alyssa.
Women's Discipleship Director

Originally from Little Rock, AR Krista moved to Philadelphia with her husband in 2014. Shortly after they joined Liberti. While adjusting to city life she has found a love for her community here in the Riverwards. Although she's a trained chef Krista enjoys her time spent at home with her daughter. She lives in Bridesburg with her husband and daughter.
City Pastor & Elder

Glenn has been part of the Liberti Network from the very beginning: he was a part of the original founding team of Liberti Church Fairmount in 2002 as an Associate Pastor. Currently, Glenn is the Co-Chair of the Philadelphia Gospel Movement. The focus of Glenn's ministry is to bring synergy to the diverse elements of the body of Christ in Philadelphia - for the good of the entire city. The goal is answering Jesus' prayer in John 17: "Father, may my disciples be one, that the world might believe." Email Glenn.
Spiritual Director in Residence
Carol moved to Philadelphia to attend Temple University. After she graduated she stayed in the area to live and work. She graduated from Westminster Theological Seminary and counseled at the Christian Counseling and Education Foundation for seven years before marrying her first husband and moving to Atlanta. There she counseled at a church in Atlanta for ten years. During this time she was widowed and remarried to her second husband Clair. They ministered in Vancouver and Dallas before returning to the Philly area in 2014. She completed her Spiritual Direction training in 2019 and joined the Liberti staff. When not exploring the city, especially the variety of new restaurants, she is at home in Glenside, cooking up those recipes for herself. Email Carol.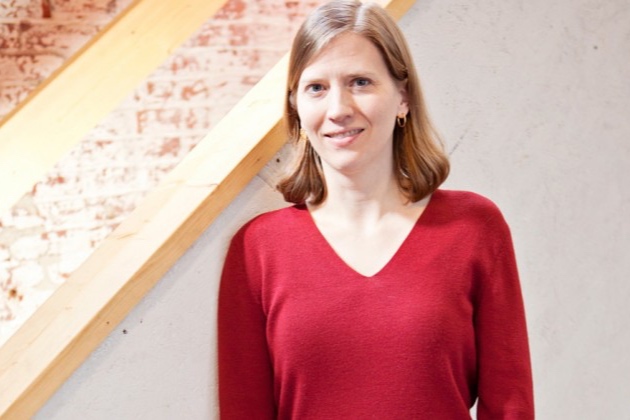 Bookkeeper
Kate grew up in the Midwest and graduated from North Central College in northern Illinois. She moved to Philadelphia for an internship with Kingdomworks. Kate worked in Hunting Park for 13 years and currently works independently as a bookkeeper for nonprofits and small businesses. She and her husband, Hector, along with their two children are part of a new church plant, Grace and Peace Community Fellowship.. Email Kate.
Elder
Originally from Lebanon County, PA, Dave came to Philadelphia in 2001 to attend Temple University and has been here ever since. He began attending the original Liberti church plant while a student at Temple. Dave and his wife Bobbi live a couple blocks from Liberti with their four boys, Evan, Graham, Reid, and Desmond. A market researcher by day, in his downtime Dave enjoys hanging out with his family, finding new music, and watching Super Bowl LII highlights for the millionth time.
Elder

Michael and his wife Lori relocated to Philadelphia after raising their three children and a foster son in New Jersey. So far, they have been blessed with five beautiful grandchildren. They learned about Liberti Church after living in the city for a couple years. Michael graduated from the Reformed Episcopal Seminary when it was located in West Philadelphia at 43rd and Chestnut streets. They reside in Northern Liberties and Michael currently serves on the board of the Northern Liberties Neighbors Association.
Elder
Though not born and raised in the city proper, Bill considers himself a Philadelphian at heart. He grew up about half an hour from the city and officially moved here in 2010, after having attended Liberti for almost a year. He and his wife, Lisa, and their four kids live in Fishtown, where Bill works in Development for the campus ministry Cru. Though he loves the city, Bill often takes advantage of opportunities to be in the outdoors, hunting, snowboard, or hiking whenever he can. One of his greatest hopes is for his kids to share these passions with him.